Flags
8 Wearable Flags. Painting, Screenprinting and Letterpress on Fabric (1,5x2 m each wearable flag)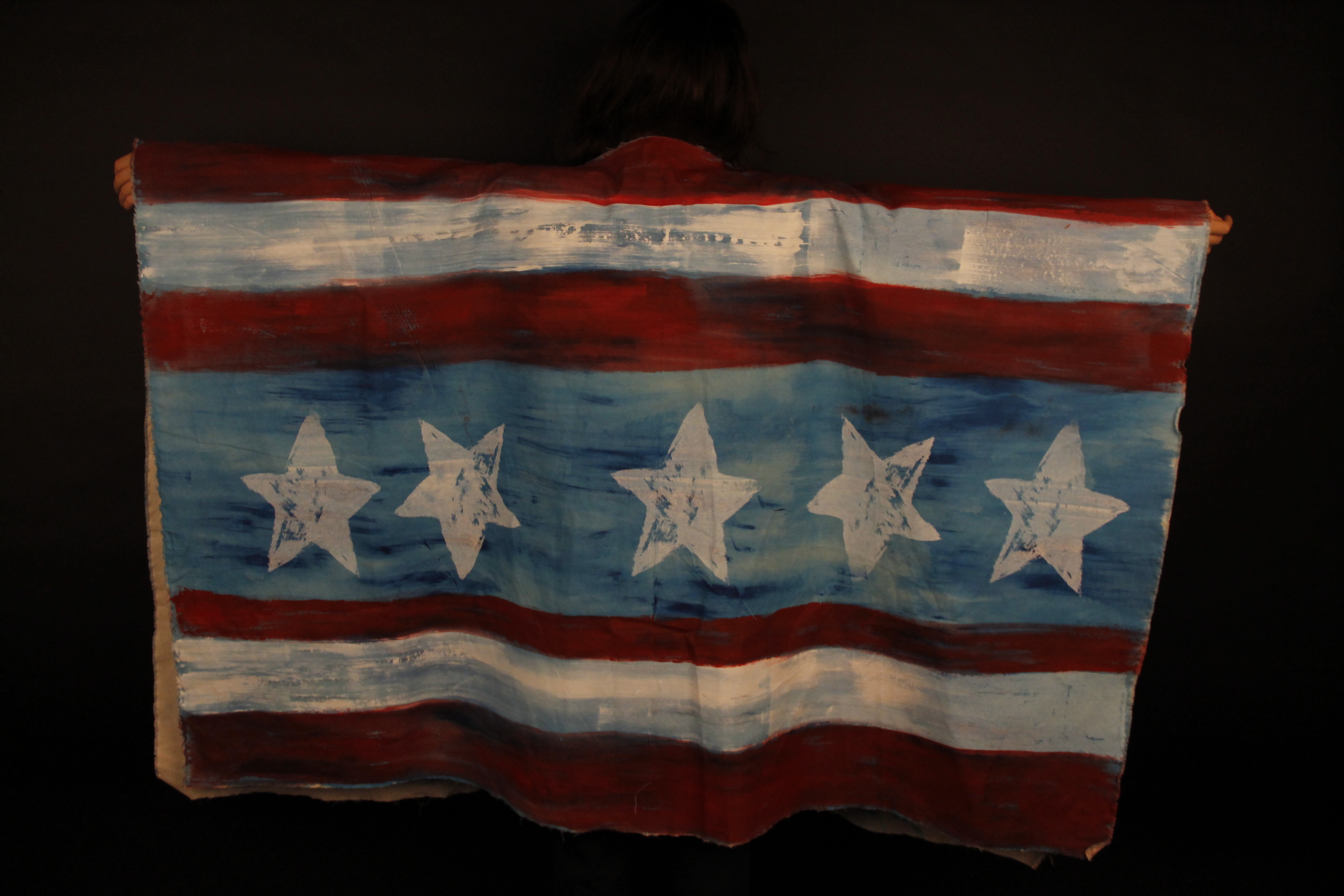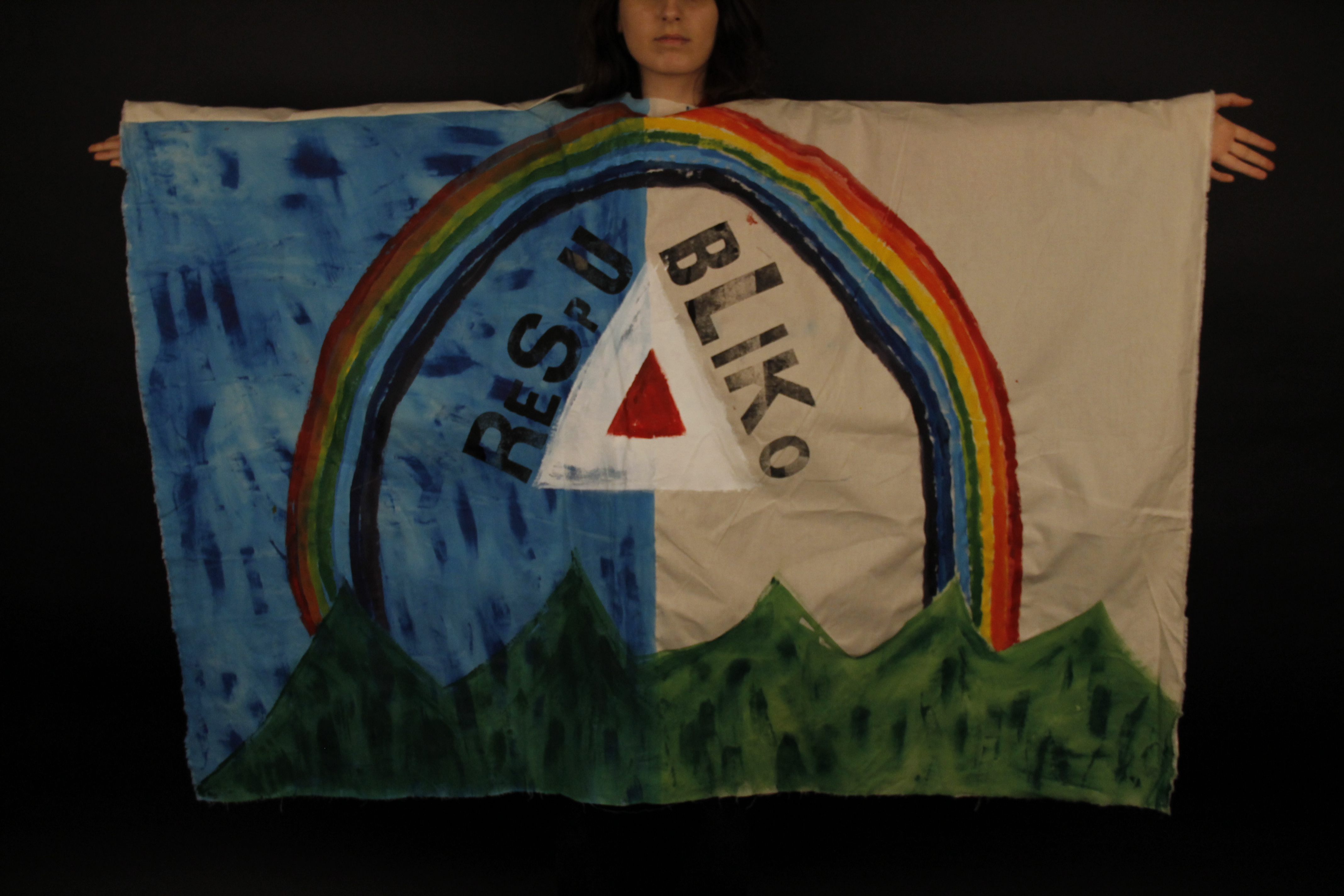 Performance with 6 dress up sessions.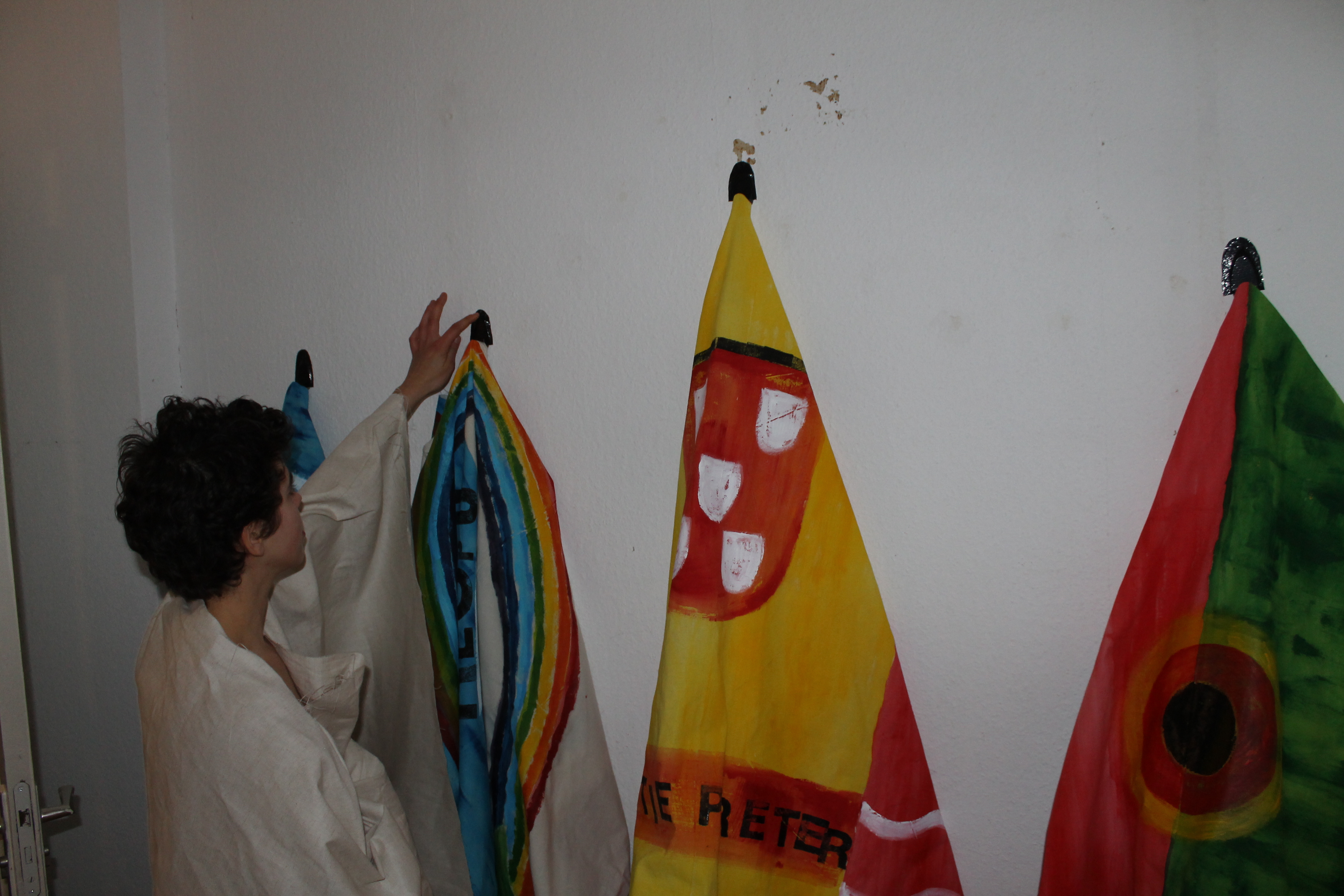 I created wearable flags. Each flag is based on my nationalities and my cultural heritages. The flags are not exact representations of each flag, I have changed the symbols around so you aren't able exactly pin point which nationality it is.
The flags were later on used in a performance which took place in
ETAT Space
in Groningen. People would enter a room a layer me or dress me up how ever they wanted to. The photos show each dress up session. A restricted ammount of people could go in the room at once.
Credits to Karina Ovsepyan, Michiel Teeuw and Alicja Ignaczak for photography and assistance.